SportsReach Netball League 2017/18
SportsReach Netball League 2017/18
The last week of matches before Christmas and we had a fine evening albeit with foggy conditions! The teams were warmed though as they shared hot chocolate, mince pies and other goodies, supplied by their managers. Rich from Capernwray spoke this evening and shared the good news of Christmas – God's plan of salvation for all who will turn from their sin and turn to Him and believe.  He mentioned a couple of the 60 or so Old Testament prophecies that were fulfilled when Jesus was born.  Isaiah 7:14 – "Therefore the Lord Himself will give you a sign: The virgin will conceive and give birth to a son and will call Him Immanuel." This was fulfilled in Matthew 1:18-21 "This is how the birth of Jesus the Messiah came about: His mother Mary was pledged to be married to Joseph, but before they came together, she was found to be pregnant through the Holy Spirit. Because Joseph her husband was faithful to the law, and yet did not want to expose her to public disgrace, he had in mind to divorce her quietly. But after he had considered this, an angel of the Lord appeared to him in a dream and said, "Joseph son of David, do not be afraid to take Mary home as your wife, because what is conceived in her is from the Holy Spirit. She will give birth to a son, and you are to give him the name Jesus, because he will save his people from their sins."
Another prophecy was found in Micah 5:2 "But you, Bethlehem Ephrathah, though you are small among the clans of Judah, out of you will come for me one who will be ruler over Israel, whose origins are from of old, from ancient times." fulfilled in Matthew 2:1-6 "After Jesus was born in Bethlehem in Judea, during the time of King Herod, Magi from the east came to Jerusalem and asked, "Where is the one who has been born king of the Jews? We saw his star when it rose and have come to worship him." When King Herod heard this he was disturbed, and all Jerusalem with him. When he had called together all the people's chief priests and teachers of the law, he asked them where the Messiah was to be born. "In Bethlehem in Judea," they replied, "for this is what the prophet has written: "'But you, Bethlehem, in the land of Judah, are by no means least among the rulers of Judah; for out of you will come a ruler who will shepherd my people Israel.'"  
Rich shared how for just 8 of the 60 prophecies to be fulfilled, would be equivalent to covering the whole world in £1 coins (new or old 🙂 ) up to a depth of several metres and then painting one of them red, planting it anywhere, choosing a random person, blindfolding them  and giving them the task of picking just one coin and it being the red one.  God's plan was meticulous and set in place hundreds of years before Jesus was born.  Rich finished with a challenge to all the players:
 Why not go to church this next Sunday – Christmas Eve?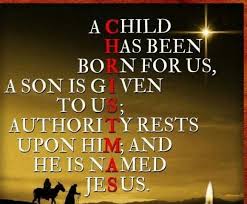 Some really close and competitive matches took place as well.  Thunder, who always seem to be involved in close matches played at a fast and furious pace, took on Mantas who although they play at a more 'steady' pace are still picking up the wins and climbing up the table, moving into 4th with tonights win. Diamonds and WildCats, both with 100% records, sit at the top of division 1, in 1st and 2nd places respectively, recorded wins to keep their records intact – Diamonds with their match v TopCats having to be unfortunately forfeited 30 – 0 and WildCats playing at the top of their game to overturn a resilient Sapphires 40 – 9.
Rubies sit atop division 2 over the Christmas break with their win over Panthers taking them above both MereCats and Jets who both have a game in hand. Lightning picked up a good win over Roses 31 – 19 to close in on the top three.
In division 3 Lions will be hoping to start the New Year in the same form they ended the year with.  Although they narrowly lost to STY:LE, it was very close all the way through. 12 – 12 at the mid point, 19 – 18 to STY:LE with one quarter left and Lions were edging towards their first victory when STY:LE scored two late goals to win 25 – 23.  Every credit to Lions though as they played the whole of the match with just 6 players! STY:LE sit top with Amazons now into 2nd having also narrowly beaten Halos 16 – 14, and Babybelles move into third ahead of Eaglewrays and Electricwrays with a 12 – 8 win over Quernmore Sparkles.
So, enjoy the Christmas break, before resuming the action in the New Year with some very mouth watering matches to come as it hots up at the top of all three divisions!
But, as Rich said, Why not go along to church this Christmas, see what it is all about and find Jesus for yourself and worship Him?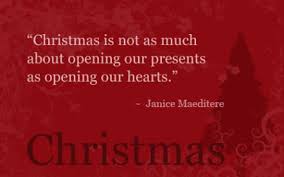 Have a great Christmas and all the best for the New Year.
Results 20/12/17;
Quernmore Sparkles 8 – 12 Babybelles; 
Westhouse Lightning 31 – 19 Lancaster Roses;
Chipping TopCats 0 – 30 Garstang Diamonds (TopCats forfeited);
Preston Amazons  16 – 14 Heysham Halos; 
Quernmore Rubies 24 – 17 Pantherwrays;
Westhouse Thunder 20 – 24  Mantawrays;  
Garstang Sapphires  9 – 40 Chipping WildCats;
Lancaster Lions 23 – 25 STY:LE: