LEAGUES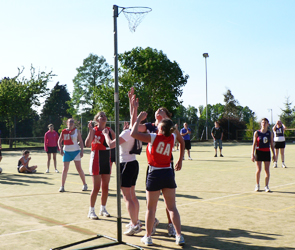 NETBALL
About Us and Our Mission
The aim of the SportsReach Netball League is to clearly present the good news of Jesus Christ at each game as well as to promote fair play within a competitive environment. Each netball team in the SportsReach League has church leadership and the teams are for girls and ladies aged 14+ of all abilities. At the end of each season is a Presentation Evening when the girls enjoy a meal together and the awards are presented and someone shares the gospel.
The first SportsReach Netball League started in 2007 at Lancaster with only three teams. This year it has grown to 26 teams split into three divisions with matches being played at Ripley St Thomas, Lancaster, every Wednesday evening from September to March.
---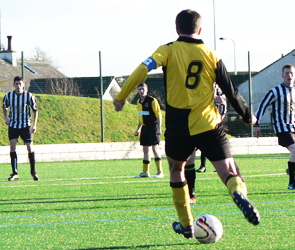 FOOTBALL
11 ASIDE – The SportsReach League is a vital part of the ministry. The 2016/17 season sees seven teams competing for the league title and in two cup competitions. On Saturday afternoons throughout the autumn and winter seasons, competitive matches are played in the SportsReach league and before or after every game a player or manager shares their testimony or a Gospel message with both teams.
In October 2016, the league teams and other invited teams will play for the SportsReach Cup in a day-long tournament of short games held at Carnforth High School.
The overriding purpose of the league is to reach people for Christ through the avenue of football with the importance of winning coming secondary to portraying the love of Jesus to all. People from varied backgrounds throughout the community are to be encouraged to play and enjoy, with a view of seeing and believing the Christian faith.
MEN'S 5-a-SIDE – The SportsReach Men's 5-a-Side League is now an established area of the ministry. The 2016/17 season is the ninth year of the league and sees nine teams competing. The League is played on Wednesday evenings on the Astroturf pitch at Carnforth High School.  Each game consists of two 20 minute halves and at half time a Gospel message is shared with all the players.