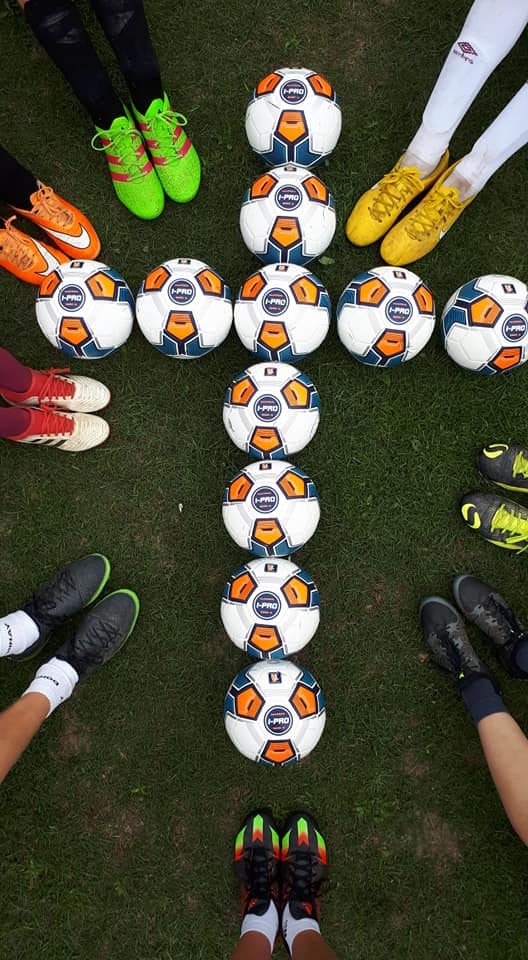 HISTORY OF SPORTSREACH
SportsReach officially began in 1997, building on an already established football league, under the leadership of Graham Stamford. Soccer schools and international tours were the next major developments and later (2004) SportsReach branched into netball. The work has grown locally, nationally and internationally, year on year, with thousands of lives coming under the sound of the Gospel through the various events and activities.
SportsReach is based in the town of Carnforth, Lancashire, with much of its work concentrated in schools and churches in the UK. However, the international side of the work has grown, and continues to grow as SportsReach endeavours to encourage and help the Church overseas through its ministry.
This vibrant, independent and interdenominational ministry under the local leadership of its directors, Will and Sue Marsden, continues to develop and expand. As well as building and improving on the many successes of the past, SportsReach, with God's provision and guidance, is constantly seeking new opportunities to introduce young and old alike to the Lord Jesus Christ, using sport as a means of doing so.
In 2008 John Gorst joined the team as the Administrator and in 2011 Richard Sutton began to work as the School and Church Co-ordinator. There is a board of trustees to which all SportsReach staff are accountable, who provide wisdom and insight to ensure that the work keeps to its principles. SportsReach relies on a base of volunteers who willingly give their time to help in every aspect of the ministry which enables us to share the Good News of the Gospel across Carnforth, the UK and the World!
---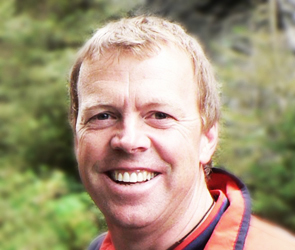 WILL MARSDEN
Role: Director
Family: Married to Sue with 4 daughters – Jennifer, Grace, Ruth & Sarah 
Favourite football team: Liverpool
Favourite playing position: Centre-Midfield
Have you always played football? Throughout my school days, most break times were spent playing football, and many a pair of shoes were quickly worn out, much to my mother's despair! After leaving school, I played football nearly every Saturday for various teams, along with mid-week 5-aside. After a serious injury I decided to hang up my boots for good. However, God had other ideas! 2 years down the line, He clearly called me to get involved in SportsReach. I began playing and coaching football in order to tell others about Jesus rather than just playing for myself. Since then I have had the privilege of sharing the Gospel with young and old on football pitches all around the world.
Do you like netball? Yes, I love it! With a wife and four daughters you have to love it! It has been incredible to watch the netball side of the ministry take off. I have the privilege of umpiring netball in the SportsReach league.
---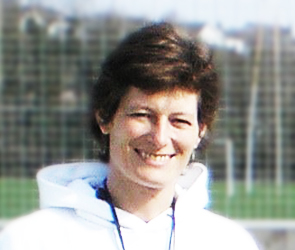 SUE MARSDEN
Role: Director
Favourite football position: Centre back or Right back
Favourite netball position: GD (goal defence)
How long have you been playing football and netball? I played very little sport until I was in my early thirties. After joining SportsReach originally as prayer secretary I quickly developed a passion to play and coach football and later began the women's side of the ministry in both football and netball.
Why do you work for SportsReach? As passionate as I now am about sport, I am more passionate about being a follower of Jesus. He has transformed my life and I am keen to share the gospel with all I meet. Sport is a fantastic means for doing just that and I have had the privilege of leading many to Christ on the football field and netball court, both in the UK and overseas.
---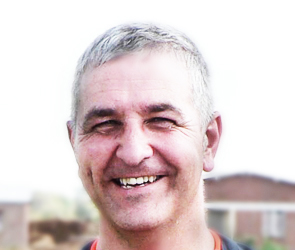 RICHARD SUTTON
Nickname: Sooty
Role: School and Church Co-ordinator
Family: Married to Grace with 4 boys – Luke, James, Samuel and Jacob.
Do you prefer playing, coaching, watching or refereeing football? I prefer to play football, my favourite position is striker, but I don't play much, I usually ref. I am the referees' coordinator for the SportsReach football league.
What's the best thing about being involved in SportsReach? It combines two of my passions in life, one being football and being able to coach and play. The other passion is telling others about the Lord Jesus Christ, the difference He has made in my life, and the difference He makes in other people's lives. It is also a privilege to travel overseas both to referee and play and share the Good News.
---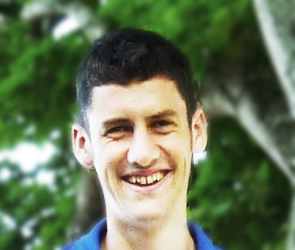 JOHN GORST
Role: Administrator
Family: Married to Laura with 2 children – Reuben and Elsie
Favourite football team: Liverpool
What sports do you play? Football, running, crown green bowling
How did you get involved in SportsReach? When I was 16, SportsReach held a soccer school at my home church and I got involved as an assistant coach. Over the next 5 years I helped at more soccer schools and also went on overseas tours. Then in 2008, God very clearly called me out of my work as an accountant into full-time ministry with SportsReach.
What has been one of your highlights since you started working with SportsReach? In my role as administrator, one of the main areas that I deal with is the finances. Over the 5 years that I have been involved there have been times where the funds haven't been there to meet the needs. After seeking God in prayer as a staff, God has always met the need just at the right time. And each time it happens it just reminds me how faithful He is, and how He provides exactly what we need.
---
LINKS
www.capernwray.org.uk
www.bodenseehof.de
www.tauernhofaustria.at
www.starfishmalawi.com