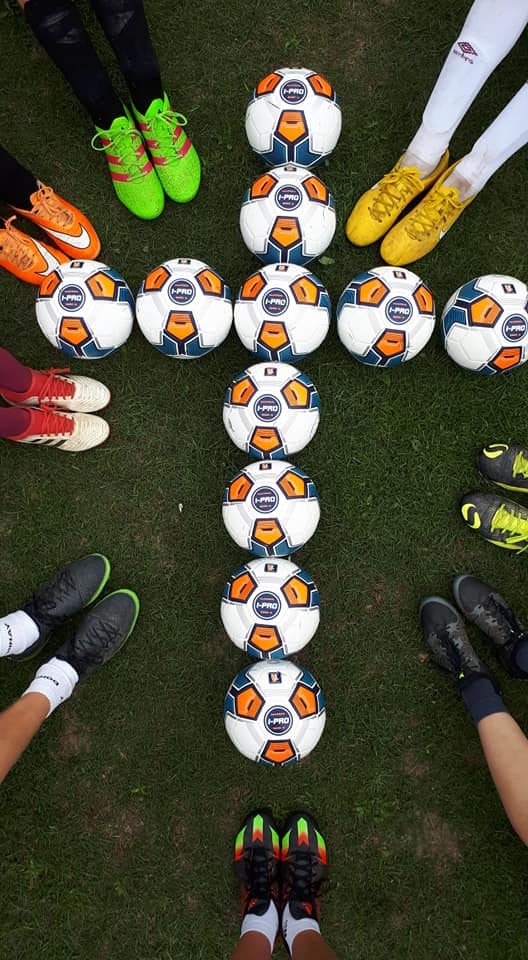 HISTORY OF SPORTSREACH
SportsReach officially began in 1997, building on an already established football league, under the leadership of Graham Stamford. Soccer schools and international tours were the next major developments and later (2004) SportsReach branched into netball. The work has grown locally, nationally and internationally, year on year, with thousands of lives coming under the sound of the Gospel through the various events and activities.
SportsReach is based in the town of Carnforth, Lancashire, with much of its work concentrated in schools and churches in the UK. However, the international side of the work has grown, and continues to grow as SportsReach endeavours to encourage and help the Church overseas through its ministry.
This vibrant, independent and interdenominational ministry under the local leadership of its directors, Will and Sue Marsden, continues to develop and expand. As well as building and improving on the many successes of the past, SportsReach, with God's provision and guidance, is constantly seeking new opportunities to introduce young and old alike to the Lord Jesus Christ, using sport as a means of doing so.
There is a board of trustees to which all SportsReach staff are accountable, who provide wisdom and insight to ensure that the work keeps to its principles. Alongside the staff members, SportsReach relies on a base of volunteers who willingly give their time to help in every aspect of the ministry which enables us to share the Good News of the Jesus across the UK and throughout the World!
---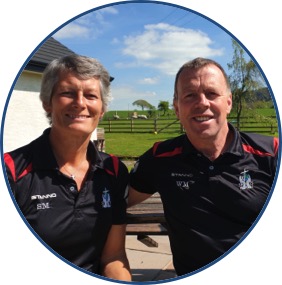 WILL & SUE MARSDEN
Co-Directors
Will and Sue have both been involved  in the ministry since 2000. They are involved in every aspect of the ministry, and both are qualified football coaches and netball umpires! They also play football, and Sue plays netball.  They both love sharing the Gospel through sport, and do so both in the UK and throughout the world – wherever the Lord leads! Will is also a Bible teacher and preacher, and Sue loves to share her powerful testimony wherever there is opportunity.
They were married in 1989, and have four grown-up daughters – Jen, Grace, Ruth and Sarah – who are all involved in the ministry through the netball league and helping at soccer and netball schools, as well as going on tours and mission trips when work allows. Three of the girls work for the NHS, and Ruth works full-time for SportsReach. They live on the family farm in Bleasdale, Lancs.
---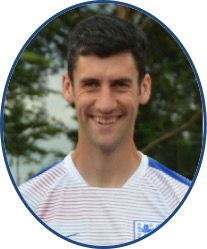 JOHN GORST
Assistant Director 
John has been involved in SportsReach since he was 15, firstly as an assistant coach at soccer schools, then going on mission trips and playing in the league. He left his job as an accountant in 2008 to join the work initially as the administrator. He is a qualified football coach and enjoys soccer schools, runs the mens' 5aside league, heads up the France mission each year, etc as well as the financial and administrative side of the work.
John is married to Laura and they have two children – Reuben and Elsie. They live on the family farm near Lancaster. John also enjoys crown green bowling and is heavily involved in the local church.
---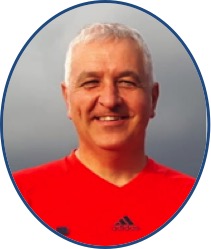 RICHARD SUTTON
Director of Schools and Church Ministry
Richard (Sooty) came into SportsReach full time in 2011. He co-ordinates our schools and church work, as well as helping with the running of the football league, and going on mission trips and tours. He is a qualified referee and football coach.  He has also trained as a 'Walk Through the Bible' presenter, which he uses in schools to teach the Gospel.
Sooty is married to Grace and they have four boys – Luke, James, Samuel and Jacob. Grace is very involved in the netball side of things, and the boys all help or attend the soccer schools when they can, and play in the leagues! They live in Caton, near Lancaster, and are passionate about sharing the Gospel through sport.
---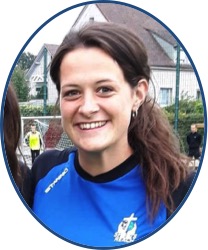 RUTH MARSDEN
Schools and Missions Worker

Ruth is a schools worker and has also trained as a 'Walk Through the Bible' presenter. She is very involved with overseas missions, and is also a football and netball coach and helps at all the soccer and netball schools she can! Ruth also helps Sue (Mum!) with the women's side of the ministry and is a netball player and umpire in our league.
Ruth and her twin sister Sarah were both interns with SportsReach during their gap year 2017/18. Ruth started full-time for SportsReach in September 2018. She is passionate about the mission trips, and went on her first Africa mission, to Malawi, when she was just 7 years old. She loves working with children and sharing Jesus with them.
---
LINKS
www.capernwray.org.uk
www.bodenseehof.de
www.tauernhofaustria.at
www.starfishmalawi.com