SportsReach Football League – March roundup
Whilst the SportsReach website has been down, there have been many exciting league and cup games been taking place, including several cup finals.
First of all were the annual SportsReach League and Champions Cup finals, taking place once again at Squires Gate. Firstly, Wray faced Moorlands in the League Cup final, with Moorlands looking for silverware in only their second season, whilst Wray were aiming to avoid defeat in a third successive cup final.
Wray were crowned Sports Reach League Cup winners after a last gasp Jake Fawcett goal secured a dramatic late victory against Moorlands at The Brian Addison Stadium on Monday night. The triumph made it third time lucky for Wray at the home of Squires Gate FC – after defeats against Longton and Accrington in recent years. Any worries of a third Cup final defeat on the bounce in Blackpool were put to bed when Fawcett fired home in the 90th minute to the delight of the Wray supporters, players and staff. Moorland's fought bravely throughout and more than played their part in an extremely entertaining Cup final.
It was Wray who started the brighter of the two sides, with both Fawcett and Warren Goodley going close early on. Moorlands worked their way back into the game however and David Whitfield made a fantastic point blank save to keep them out. That respite was only short lived however, with Moorlands taking the lead with a bullet header. Wray immediately tried to find their way back into the game and despite having to wait until just before half-time they snatched a deserved equaliser as Goodley prodded in from close range.
Unlike the first half, the second began with very few chances. Both sides battled for control in midfield, but it was from the penalty spot that the game nearly changed its course. Unfortunately for Wray that spot kick didn't find the back of the net and they were nearly made to pay minutes later as Moorlands shot just wide from a corner. That moment of activity seemed to spark some life into Wray and after Goodley went close, the marauding Will Preece went even closer after his shot whistled across the goal mouth and the wrong side of the post. Wray weren't going to be denied their moment of glory however and with 90 minutes on the clock, Fawcett stepped up to the plate and fired in low past the despairing Moorlands 'keeper to secure victory for Wray.
I am delighted to have got the victory, especially after losing our last two finals, and after so many lads struggled with injuries this season. I feel for Moorlands to have come so close, but I am sure their first silverware is not too far away. Thank you to all our supporters who came down."

Wray head coach Steve Hewitt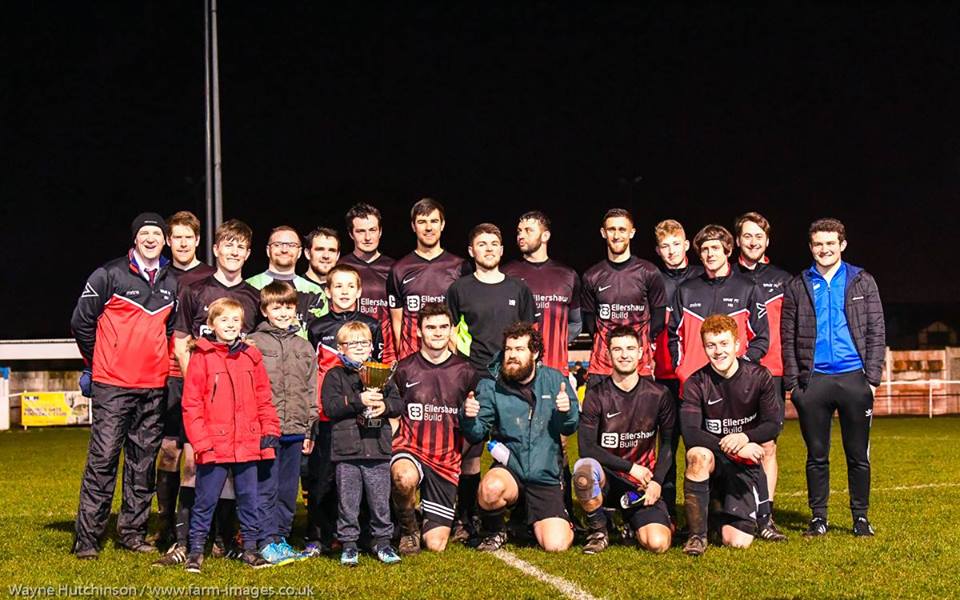 In the Champions Cup, Fulwood faced last years champions Accrington, in what lived up to the pre-match hype of it being a tough, close game. Fulwood started the brighter of the two sides, and soon were ahead through midfield maestro Pete Stephenson, with a clever finish inside the box. Fulwood's fast start was causing lots of problems for Accrington, especially down the wings as winger Luke Dean was causing many problems for the Accrington left back. Fulwood were soon 2-0 up, after a shot from Rick Atkinson was parried by the goalkeeper into the path of Fulwood's fox in the box Calum Alexander. Accrington were shell shocked. Fulwood were delighted. It was the dream start. However, in an all action first half, Accrington came back into it and soon found themselves level. Firstly, a shot from the edge of the box was parried into the feet of striker Schofield before a penalty awarded minutes later was put home by Pountain. It was now Fulwood's turn to be shellshocked and Accrington to be delighted. What had looked like could be a rout, had turned into an incredibly tight and even game. What a second half we could look forward too!
The Second half was just as even, both sides trying to find a way through, but to no avail. Calum Alexander caused mayhem in the Accrington defence many a time, but couldn't find a way past the Accrington keeper, who was having the game of his life! Fulwood were slightly on top in the second half, but Accrington were still very dangerous and several times had good chances which they didn't convert. Into extra time we went! Both sides worked hard, though were tired by their exertions throughout the game. Alexander and Dean were continuing to cause Accrington problems, as was Schofield for Fulwood. However, the decisive moment came moment before the end of the first half of extra time, as Calum Alexander fired home for Fulwood, causing pandemonium on the Fulwood touchline and throughout the team – they were 15 minutes away from a first cup triumph in years. Accrington continued to fight to find a way through in the second half of extra time, but couldn't do it, Fulwood were champions!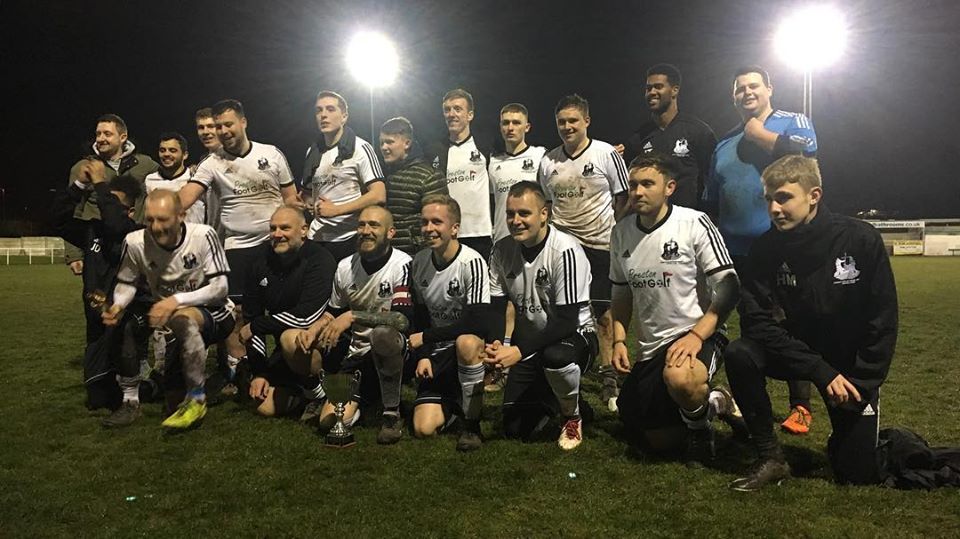 In the league fixtures on the 23rd March, several good and exciting games took place as:
Great Ecc 8 – 1 Wray
Lancaster 3 – 3 Loko
Fulwood 2 – 1 Quernmore
Finally, on the 30th March, there was the annual all day tournament, with 8 teams entering and taking part. All 7 league teams entered, whilst Kings FC from Bolton also joined for the day. The day was organised for two leagues of four, followed by quarter finals, semi finals and then the final.
Throughout the day, many great, close matches took place, all teams fighting it out for the best possible seeding for the quarter final draw. Loko came out on top in League 1, earning them a tie against Quernmore, whilst Great Ecc finished top of League 2, earning them a mouthwatering tie against Wray. In the other two quarter finals, Lancaster took on Fulwood in a repeat of the cup semi-finals from the other week, whilst Kings FC faced a tough Moorlands side. The quarter finals were an exciting affair, 3 of the 4 games going to penalties! The only game to finish in normal time was Kings FC triumph over Moorlands, beating them comprehensively 3-0. In the other games:
Great Ecc beat Wray 6-5 on penalties after a 1-1 draw.
Fulwood beat Lancaster 6-5 on penalties after a 1-1 draw.
Loko beat Quernmore 4-3 on penalties after a 0-0 draw.
In the semi finals, Great Ecc faced Fulwood in an exciting game, but again, neither side could score in normal time and it went to penalties, ending 6-5 to Fulwood in the shoot out. They were through to another final and another shot at silverware!
In the second semi-final, Kings FC stole it at the last, with a penalty being awarded in the final moments of the game and indeed it was scored with the last kick of the game. Kings FC had snuck through and Loko's valiant run had come to an end.
There is a theme developing in the later rounds of the cup, as the final also went to penalties! The game was 0-0 after full time, neither side being able to find a way through, their tired legs standing firm. Fulwood's second triumph in as many weeks was confirmed as they beat Kings FC 3-2 on penalties.