SportsReach Netball League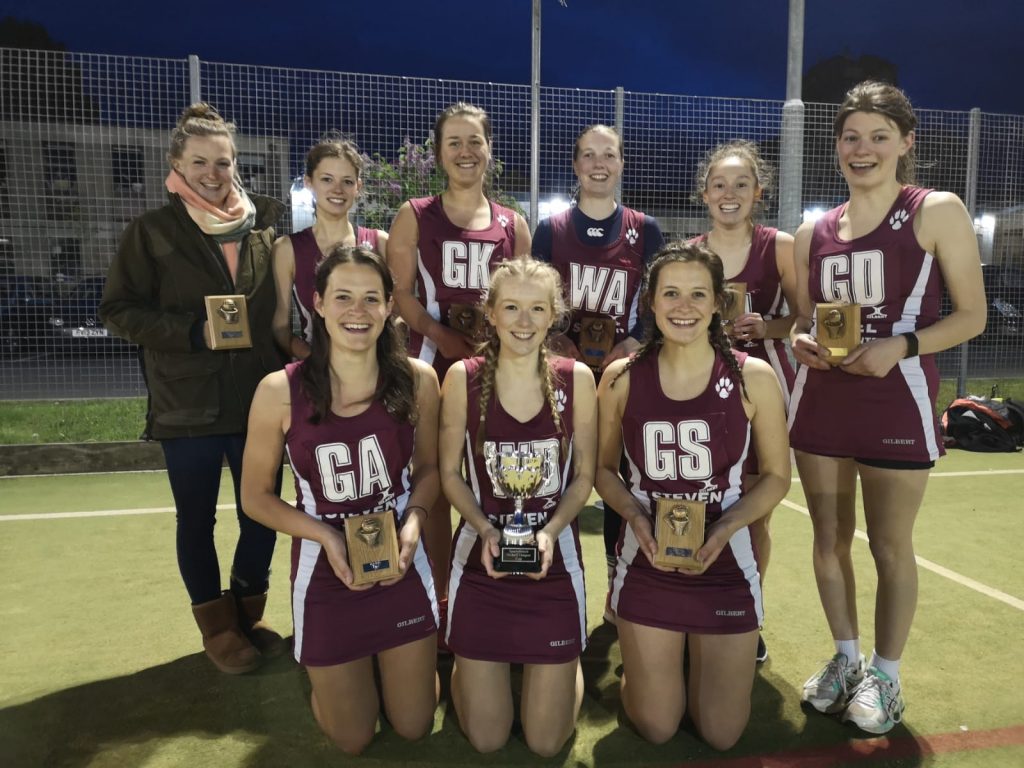 The 2019/2020-netball season is up and running and going well. Brilliant to have 23 teams involved and some great matches have already been played across all 3 divisions with it promising to be another competitive season and tight at the top of all 3 tables.
With it dropping dark sooner with the clocks having gone back at the weekend, we were blessed with a fine but chilly night for netball. One of the words shared at the break reminded us that as the nights draw in towards winter, we enjoy some of the things we see more of at this time of year – stars on a clear frosty night, fireworks, illuminations, nights in around cosy fires and how all the things we enjoy in the darkness have light in them. A reminder that Jesus came as 'The Light of the World' to shine in this dark world and that a lot of what we enjoy in the world comes from the goodness of God. 'The Light shines in the darkness and the darkness has never overcome it.'
On the netball front, Heysham Harriers continued with their 100% record to sit at the top of Division 3 with five wins out of five. Brilliant to see the 'Heysham Chicks Academy' coming out in force to support their mums as well! J It makes a great family atmosphere. Lancaster Lions are also a team with a 100% record and sit 3rd in Division 3 having played a couple of games less than Harriers. Both teams recorded wins last night with Harriers well and truly extinguishing Capernwray Flames 54-1 and Lions mauling Diamonds 28-5. Elsewhere in Division 3 Pantherwrays recorded their first win of the season defeating STY:LE 25-17 and doing so with only 6 players as well! In their previous game they only had 5 players but with manager Lois having now remembered she is allowed 7 players in a team, reassured us that she is hoping that she can get a full team of 7 players for the next game and also continue the good form they have been showing.
In Division 2, Fulwood Swallows continued their good start to the season with a 30-21 win over Sapphires to lead Division 2 by 2 points ahead of Stingwrays who also recorded a 34-12 win over Babybelles. Lancaster Roses and Bluebelles served up a close match, which went down to the wire with Blubelles nipping Roses in the bud to clinch victory 24-21. Roses manager Lou, had played a whole quarter in a new netball position according to her bib – U – before the umpire kindly returned her to – C – in time for the next quarter.
The two Division 1 matches saw Chipping TopCats also keep a 100% start to the season as they defeated Mantrawrays 43-17. Mantawrays were missing one of their most 'steady' and reliable players though and we wish Elle all the best and pray that she will soon be recovered and back with us on a Wednesday evening. In the other Division 1 match Quernmore Jets flew out of the hangar and stormed into a commanding lead against Westhouse Lightning and although Lightning rallied in the final 2 quarters, Jets had already powered away and finished the match 36-16.
Results 30/10/19
Heysham Harriers 54 – 1 Flames;
Quernmore Diamonds 5 – 28 Lancaster Lions;
Lancaster Roses 21 – 24 Bluebelles;
STY:LE 17 – 25 Pantherwrays;
Quernmore Jets 36- 16 Westhouse Lightning;
Fulwood Swallows 30 – 21 Sapphires;
Stingwrays 34 – 12 Babybelles;
Chipping TopCats 43 – 17 Mantawrays: